As hospitals face decreasing Medicare reimbursement, enrollment in Affordable Care Act plans continues to rise. As part of the ACA, hospitals face reductions in Medicare reimbursement rates for excessive readmission, non-participation in reporting of quality data, and other outcome-based wrist slaps administered by CMS (Centers for Medicare and Medicaid Services).
On the other hand, enrollment in private health insurance plans through the ACA is growing. The problem is that individuals and families eligible for ACA health plans are underserved. Many lack access to enrollment assistance and education on their health insurance plan.
Traditionally, Medicare and Medicaid make up an overwhelming majority of a hospital's total payer mix. However, hospitals are going to see a trending decline in Medicare reimbursements. Additionally, hospitals will see a growth pattern in private health insurance plans. The traditional payer mix is as follows:
Medicare: 40.9%

Medicaid: 17.2%

Private insurance: 30.5%

Self-pay: 4.9%

Other: 4.5%

Worker's compensation and other government programs: 2%
Since the ACA was such a politically polarizing piece of legislation, conservative organizations suppress much of the information on the benefits and opportunities of the law. The people that suffer from the suppression of information are those families that are from 100% to 250% of the Federal Poverty Level.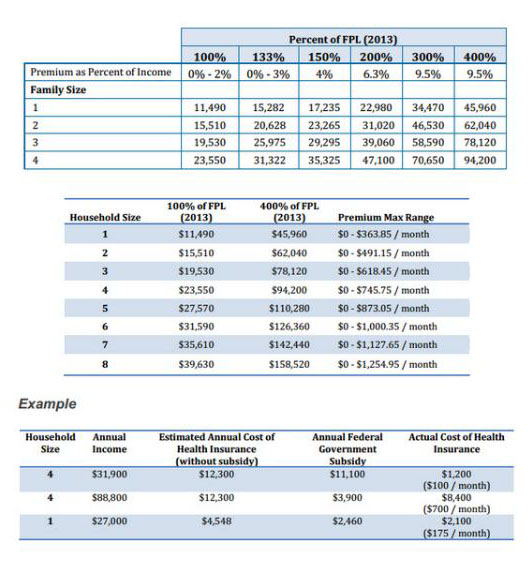 Very few individuals and families in this demographic understand they may be eligible for a health insurance plan providing 83% to 94% of the actuarial value. For example, someone living at 100% of FPL can purchase a health plan costing no more than 2% of their annual earnings. This plan would cover, on average, 94% of a medical claim.
Understanding all of the eligibility options under the ACA is often confusing for the average person. Even a highly educated individual finds confusion while exploring their health insurance options. In addition to confusion, many highly educated individuals cannot complete the Marketplace application and enrollment process by themselves. The Marketplaces continue to suffer from a poor activation rate (the number of applications and enrollments completed, to the number of policies where the first premium is paid and activated).
Additionally, as the network of assistors begins to shrink due to funding cuts, individuals face problems in finding assistance with applications and enrollments. They are also limited in computer & internet access if they did want to complete an application on their own.
Agents and Brokers play a crucial role in the equation, for they are permitted to discuss much more than just the Marketplace Application. CMS Certified Agents and Brokers can discuss plan specifics, they can speak on behalf of the health insurance carrier, and agents can make recommendations based on the needs of the patient.
Andrew Hetzler is the Chief Operating Officer of American Exchange. For a free consultation with a licensed agent call 1-888-995-1674 or email info@americanexchange.com. To contact Andrew directly, you can email him at andrew.hetzler@americanexchange.com.
Centers for Disease Control and Prevention. "National Hospital Discharge Survey." Figures reflect payor mixes from 2009, the latest year available.