When applying for health coverage on or off of the health insurance marketplaces, it's very helpful to understand where you and your family fall within the percentage Federal Poverty Level (FPL) spectrum, because it has a great impact on the cost of your coverage.
You should be able to apply your expected household income to the charts below to find out where your fall in regards to your FPL. If you need help figuring your expected income for the year, this page should be helpful.
You will see that the Federal Poverty Level scale is larger when there are more people in the household. For purposes of your marketplace health insurance application, the number of people in your household are considered to be the people that are on your tax return, also referred to as your "tax household".
For example, if you want to cover a dependent child that is 22 years old, you would have to claim them on your Federal Income Tax filing. Any dependents that are not claimed can not be considered part of your household for determining the family size for FPL purposes. This does not, however, mean that you can not add them to your health insurance plan, it simply means that you can use them for calculating your FPL and any tax credits if available.
See the charts below: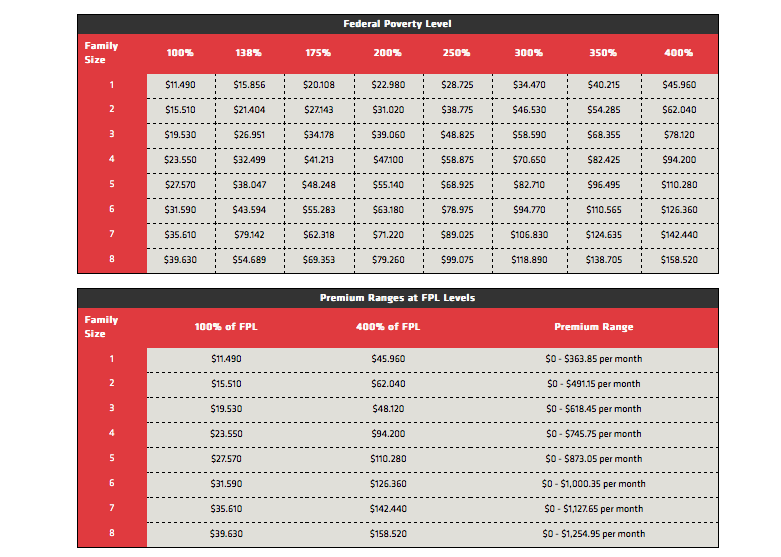 Andrew Hetzler is the Chief Operating Officer of American Exchange. For a free consultation with a licensed agent call 1-888-995-1674 or email info@americanexchange.com. To contact Andrew directly, you can email him at andrew.hetzler@americanexchange.com.